Smart Road Infrastructure Solutions
Metrosmart International's design philosophy revolves around innovative, economical and sustainable solutions to engineering problems. The street pole and road infrastructure of tomorrow needs to incorporate clever structural designs to minimise the use of materials, thus reducing the economic costs, the time to construct and the environmental impact. At Metrosmart International, we achieve this outcome through the use of the latest technologies and innovative designs incorporating such things as light weight materials and nanotechnologies.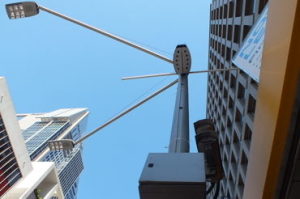 Solar Poles

Banner Poles

Tapered Light Poles

Utility Poles

Galvanized & Stainless Steel Poles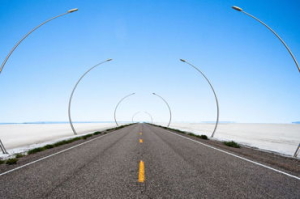 Street Lighting Multifunction

Street Lighting Decorative

Pedestrian Lighting

Universal Light Arms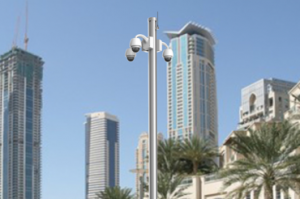 Rivlok Security Systems

CCTV & Security

Street Furniture

Accessories

Galvanized & Stainless Steel Bollards
MSI produces aesthetic aluminium CCTV and security poles designed to accommodate a range of CCTV and security equipment. The strength and structure of the structural marine grade aluminium provide the stability needed for CCTV operation. Being based on our passive-safe poles, the poles can carry additional applications such as signage.
A range of CCTV support arms enables cameras to be located at any position on the poles. Hatches for access into the poles are secured by a patented Rivlock screw making access to the electronics close to impossible without a special tool.
Using our passive-safe pole system, our poles provide a cost effective alternative to steel and timber poles.
Proprietary cross arms can be attached or an aluminium insulated arm can be provided. Due to being all aluminium, the poles are one third the weight of their steel equivalent giving advantages from an OH&S perspective, ease of installation, and long life.
In addition being light weight should they be struck by a vehicle causing the base to shear, the poles in certain circumstances will remain upright suspended by the power cables until emergency services arrive.
Due to expansion of the light pole business, which included standard tapered and decorative poles, Metro-smart was established in 2012 as a separate entity to concentrate on multi-function light poles and solar poles. The new generation of multi-function pole that is 100% aluminium.
MSI Poles has a range of aluminum poles and accessories to support all applications required in today's urban environment. This extends from street light poles to CCTV and security poles, Power poles and Solar poles, to tapered decorative poles and street furniture.
MIDDLE EAST SMART LIGHTING & ENERGY SUMMIT 2015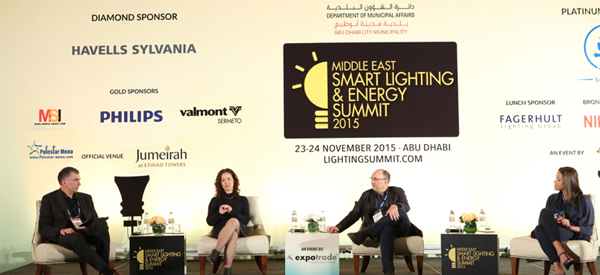 The Middle East region's foremost lighting summit, the 4th Annual Middle East Smart Lighting and Energy Summit 2015, got underway at Jumeriah at Etihad Towers in the city today. Held under the patronage of the Abu Dhabi City Municipality and organized by global conference producers, Expotrade, the summit witnessed over 400 lighting professionals come together under one roof to discuss advancements in lighting technology, exchange dialogue on global solutions and share success stories that are key to achieving the sustainable goals that is part of Abu Dhabi 2030 vision.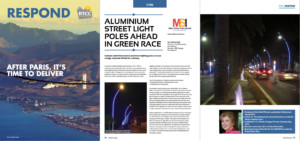 CHRISTINE NASH
DIRECTOR AND CEO OF METRO-SMART INTERNATIONAL
A simple switch from steel to aluminium lighting poles can save energy, costs and will last for a century. Since the commercialization of aluminium in 1851, 75% of aluminum ever produced is still in use either in its original form or as recycled product.
Please click here for Christine Nash's contribution to the  RESPOND TO CLIMATE CHANGE Magazine (RTCC) sponsored by the United Nations.
SAPA Pole Products Netherlands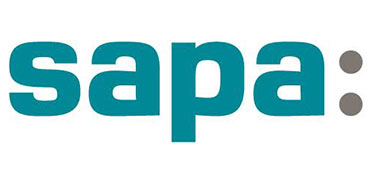 Metro-smart International is proud to announce an agreement with SAPA Pole Products Netherlands, which will mean introducing Metrosmart street light poles into Europe.
This makes Metrosmart truly international as our products are now on the island continent of Australia, United States of America, The Middle East, China, Singapore and now Europe. Each company has products that compliment and supplement each other so Metrosmart will also market SAPA Pole Products in the Middle East.
Crash Test videos of SAPA Pole Products.